£63.48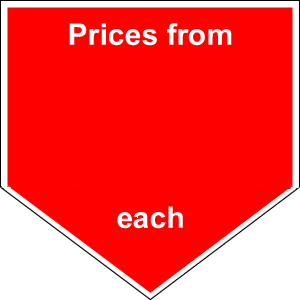 Prunus Kiku-Shirdare-Zakura Weeping Cherry
Cherry Prunus Kiku-Shirdare-Zakura trees. This beautiful weeping double cherry tree is a 'must have' whether in the small garden or as a feature tree in a larger open space.  This is one of the smaller weeping cherry trees to only reach an height of 3/4 meters in height with a spread of 3/4 meters. Weeping branches covered in pink buds opening in mid to late spring showing off its clusters of double pink blossom.  The young bronzed leaves turn to a glossy green during summer and then again near to autumn with a pleasant show of bronze/orange leaves. This small eye catching tree will tolerate most soil types but does not like very wet or chalky conditions. Pruning should be done in summer and cut back any damaged,
Ultimate height 3/4 meters spread 3/4 meters
TOLERATES MOST SOILS IN FULL/SEMI SUN
Early double pink flowers. Excellent for the small garden.
Species
Prunus Kiku-Shirdare-Zakura Weeping Cherry
Scroll to view the table